Minoár unveils its latest visual editorial entitled 'looks of neutralism' exploring a range of discreet, neutral styled looks through the intricate nature of signature women's & unisex pieces as seen and styled on SWANTJE TIMM.
Each silhouette features permanent store pieces in their signature technique and functional details. Focusing on function with the INDUSTRIAL UTILITY BOILED VEST BAG offering a multi-pocket design in durable black cotton paired with a lightweight linen layered dress shirt in light grey tone. For a distinctive presence the Minoár Fiber Bond technique of intertwined threads & yarns embraces the feminine body with the Web Fiber Bond Contrast T-shirt & Crop Jacket in a lightweight black & white contrast yarn combination.
For a more unisex & comfort feel the long, loose knitted cardigan in black features signature patch 'Artwork' segment details crafted from linear and dark violet threads and yarns paired with the very same matching scarf ideal for any season through its loose see-through texture and breathable properties.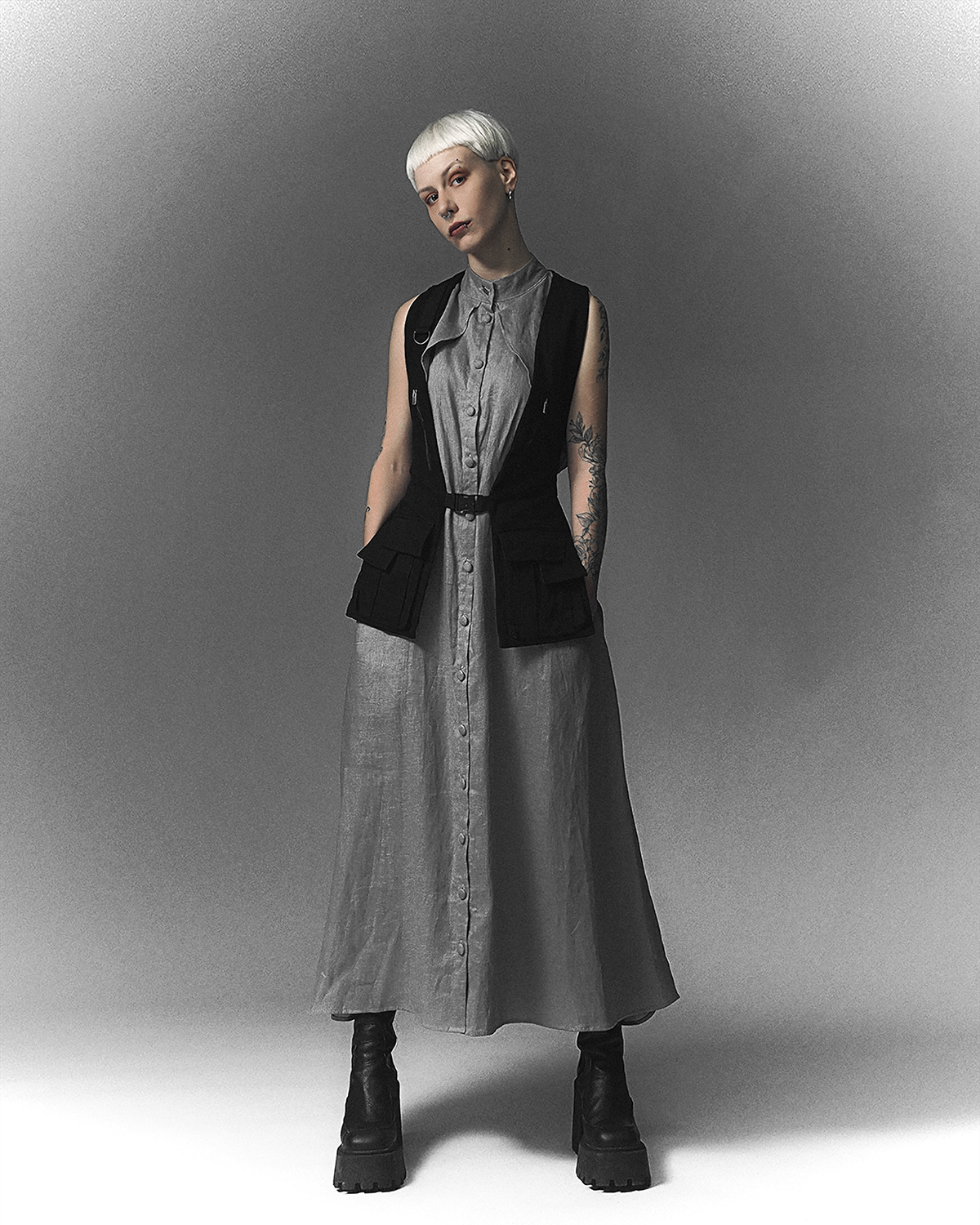 €

357

(Tax & duty included)

€

279

(Tax & duty included)

€

290

(Tax & duty included)

€

195

(Tax & duty included)

€

253

(Tax & duty included)

€

214

(Tax & duty included)

€

231

(Tax & duty included)

€

341

(Tax & duty included)

€

301

(Tax & duty included)

PRE-ORDER

€

166

(Tax & duty included)

Available for delivery on October 23, 2023

€

355

(Tax & duty included)

PRE-ORDER

€

513

(Tax & duty included)

Available for delivery on October 23, 2023