THE 'PHASIS' NECKTIE COLLECTION
Minoár introduces a distinctive array of 5 neckties from collection 'phasis'. Confidence is fundamental when it comes down to a key ingredient for a formal/informal looks.
Exploring the signature deconstructive approach as in most garments, these neck ties resemble the abbreviation of the Minoár graphic logo and its main hexagon shape.
A NEW PRISM OF SHAPES, TEXTURES, SOFT WOOL AND COTTON BLEND ENHANCING THE SIGNATURE 'FIBER BOND' TECHNIQUE
A DETAILED LOOK IN EACH TECHNIQUE, THE ASYMMETRIC DECONSTRUCTED CUT AND A COLORLESS PALETTE ENHANCING SHAPE AND TEXTURE.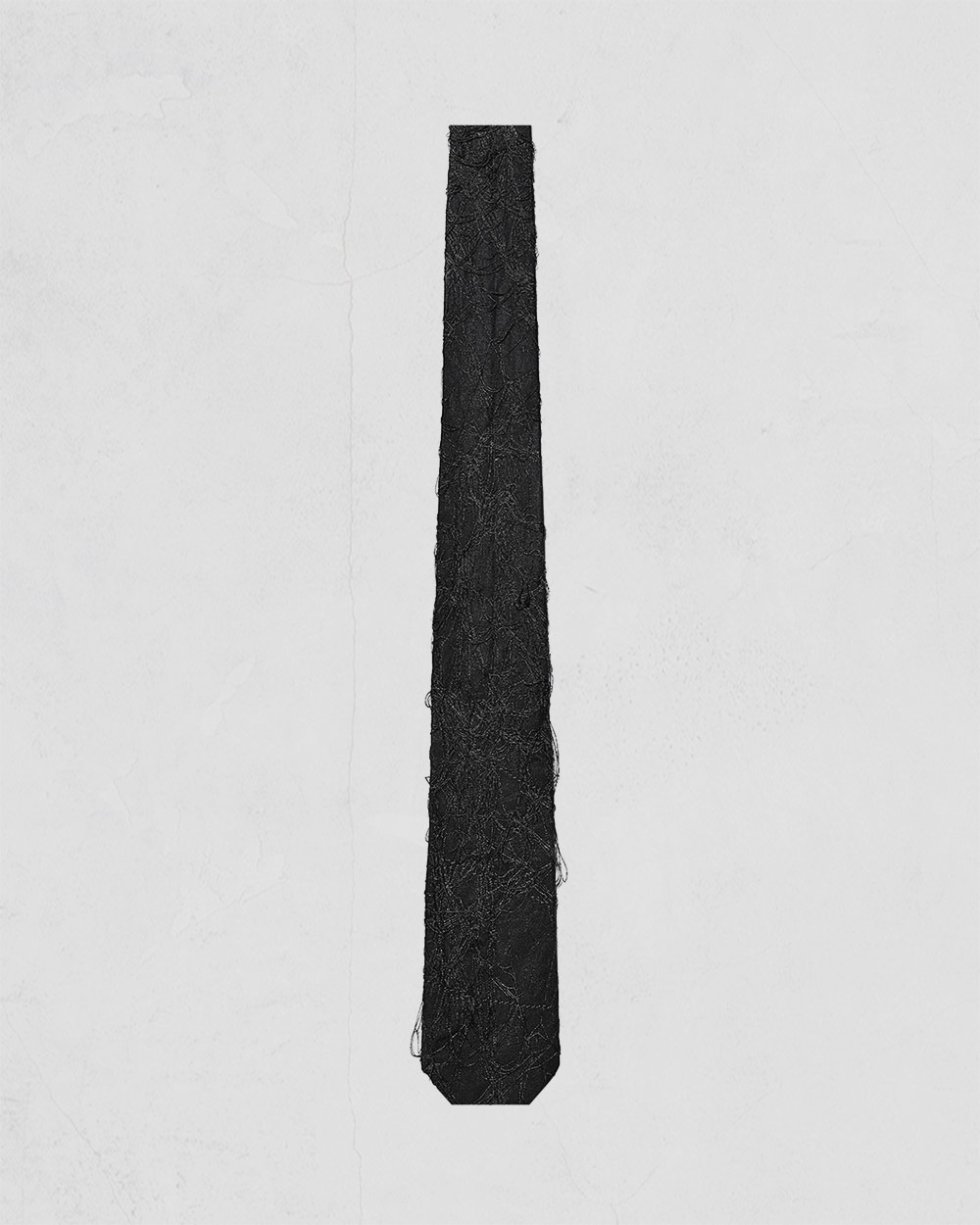 Phase Fiber Bond Black Tie
Deconstructed design
Classic Tie proportions
Signature 'Fiber Bond' technique
Crafted in soft cotton in black
Signature linear tipping, margin & hem
Tonal stitching
Phase Black Deconstruct Tie
Deconstructed design
Classic Tie proportions
Multi-segment cut
Signature 'Fiber Bond' technique
Crafted in soft cotton in black
Signature linear tipping, margin & hem
Deconstructed design
Virgin wool Main Fabric
Classic Tie proportions
Multi-segment construction
Signature 'Fiber Bond' technique compartments
Crafted in soft cool wool blend
Signature linear tipping, margin & hem
Phase Light Grey Deconstruct wool Tie
Deconstructed design
Virgin wool Main Fabric
Classic Tie proportions
Multi-segment cut
Signature 'Fiber Bond' technique
Crafted in soft cool wool in grey
Signature linear tipping, margin & hem
Deconstructed design
Classic Tie proportions
Multi-segment construction
Signature 'Fiber Bond' technique compartments
Crafted in soft cool wool blend
Signature linear tipping, margin & hem
White in color, black Fiber Bonding
Tonal stitching
PRE-ORDER

€

172

(Tax & duty included)

Available for delivery on October 23, 2023

PRE-ORDER

€

165

(Tax & duty included)

Available for delivery on October 23, 2023

PRE-ORDER

€

165

(Tax & duty included)

Available for delivery on October 23, 2023

PRE-ORDER

€

151

(Tax & duty included)

Available for delivery on October 23, 2023

PRE-ORDER

€

151

(Tax & duty included)

Available for delivery on October 23, 2023